From moon-energised water to raffia sandals: this week's fashion trends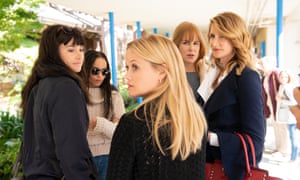 Going up
Poetic polos Gucci has stitched a line from a William Wordsworth poem on to a shirt. The Romantics ftw.
Screen time The second season of Big Little Lies is on HBO/Sky Atlantic from 10 June. Settle in.
Canicross Fitness trend for running cross-country with your dog, obvs. Mush mush.
Undercut art Like Etch A Sketch for hair. Halle Berry is a master of this hidden hairstyle, revealing her latest at a recent screening of her new film, John Wick: Chapter 3.
Stories of Mondquelle AKA moon water – bottled at source, beneath a full moon to harness lunar energy, or something. What can we say, Victoria Beckham's a fan.
Bubble dressing See Isabelle Huppert on the Cannes red carpet, in soap suds-like sequins.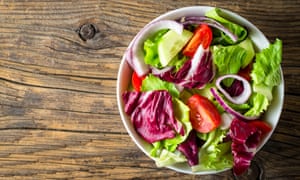 Going down
Beauty fridges Blogger Tiffany Lynette Davis has fashioned her own washing machine for blending sponges in a cleansing tutorial. Yes, really.
See-through accessories Too sweaty in summer. Swap to raffia instead – we like Charlotte Olympia's bucket bags and sandals.
Basic armchairs A new book celebrating 100 years of Herman Miller's furniture design is giving us serious Ikea regret.
Post-beer fear Repeat after Rihanna: "Nothing about me makes me embarrassed about me."
Red carpet loafers Allbirds' ultra-sensible, uber-simple trainers were worn by Bill Murray at Cannes.
Sad desk salads It's time to reclaim the lunch break, according to blogger ManRepeller. We agree.
["source=theguardian"]